The Australian Industry Launch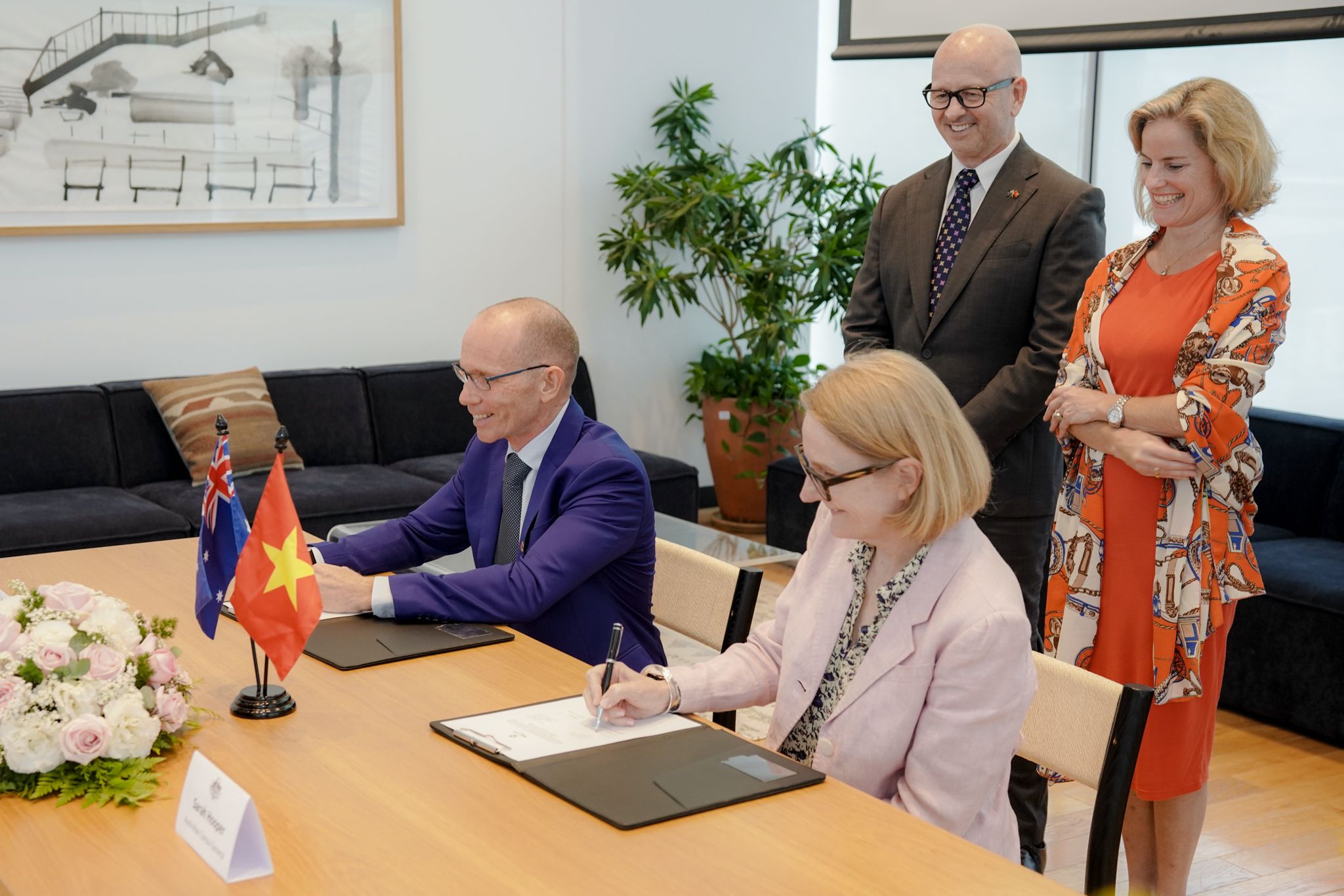 The Australian Chamber of Commerce in Vietnam (AusCham) and the Australian Federal Government represented by the Department of Foreign Affairs & Trade (DFAT) have entered a 3-year partnership to create an entity that will assist Australian industry bodies to enter Vietnam markets creating further bilateral trade and investment opportunities in line with the Australian Vietnam Enhanced Economic Engagement Strategy (EEES) agreed on between the two countries in 2019 and now in action since early 2022.

AusCham and DFAT have signed this landmark agreement to create a hub where Australian industry bodies can access Vietnam industry groups for the purpose of increasing bilateral trade and investment between Australia and Vietnam to become top ten trading partners and double two-way investment. The principle focus of the Australian Industry Hub is a trade facilitating body that will support increased Australian agrifood, fibre, and forestry exports into Vietnam.

It was our great pleasure to welcome Ms. Sarah Hooper - The Consulate General, Ms. Rebecca Ball - Senior Trade Commissioner (Austrade), Ms. Mai Phong Lan - Deputy Director (Department of Planning & Investment HCMC) Mr. Nguyen Thanh Son - Deputy Head, (Division of Foreign trader and External market, Department of Industry & Trade HCMC), Mr. Nguyen Khac Hieu - (Deputy Head, Division of Immigration Management, Department of Industry & Trade HCMC), Mr Tran Ngoc Liem - General Director,(VCCI - HCM), past & present board members and distinguished guests.
Click the LINK to see the live broadcast
Click the LINK to view the presentation