Annual National Corporate Sponsorship (Calendar Year Basis, apply Pro-rata)
AusCham Annual Corporate Sponsorship packages ensure high-level exposure for your business in Vietnam and across the ASEAN Region has a high-level allowing exponential returns on your marketing investment. AusCham further applies a bespoke approach to each company's needs and budget - just ask.
Corporate Sponsorship packages include B2B introductions, advertising across all premium media platforms, access to special events other than those held by AusCham and complimentary passes to signature AusCham events.
Download the matrix, click HERE for English version and HERE for Vietnamese version.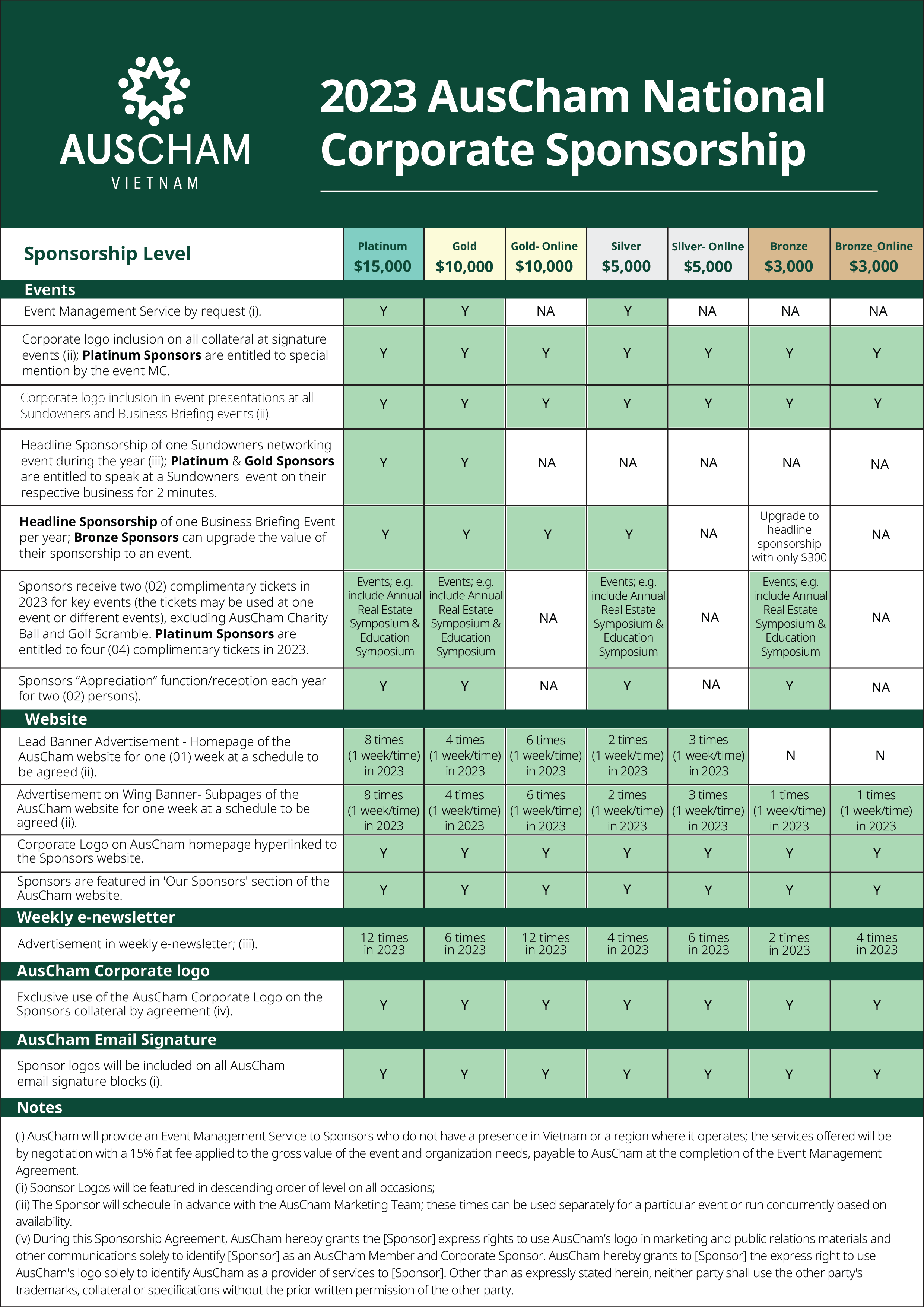 If you want to know how an AusCham Corporate Sponsorship can promote your profile and brand, please complete the form below and send or contact the Executive Director at execdirector@auschamvn.org for a conversation.