Future Traditions and Friends Christmas Weekend
For unique and ethically sourced gifts, join the Future Traditions and Friends Christmas Weekend for a glass of mulled wine, some seasonal treats and all your festive season gift shopping in one place. 
Along with the Future Traditions Bamboo Christmas Tree and decorations, we will have lots of great gifts and some special offers on our range of ethically produced clothing, accessories and homewares.  Other gift ideas include:

•        fair trade gifts from Better World
•        cookies and Tableware from Hope Box, a social enterprise supporting women who have experienced gender-based violence 
•        ethnic minority textiles & gifts from Hoa Tien Brocade
•        recycled glass & plastic gifts & homewares from Duc Quan Recycling
Date & Time: Saturday & Sunday | 3rd & 4th December, 11am - 5pm
Venue: Future Traditions Showroom - No. 17 Lane 45 To Ngoc Van, Tay Ho, Hanoi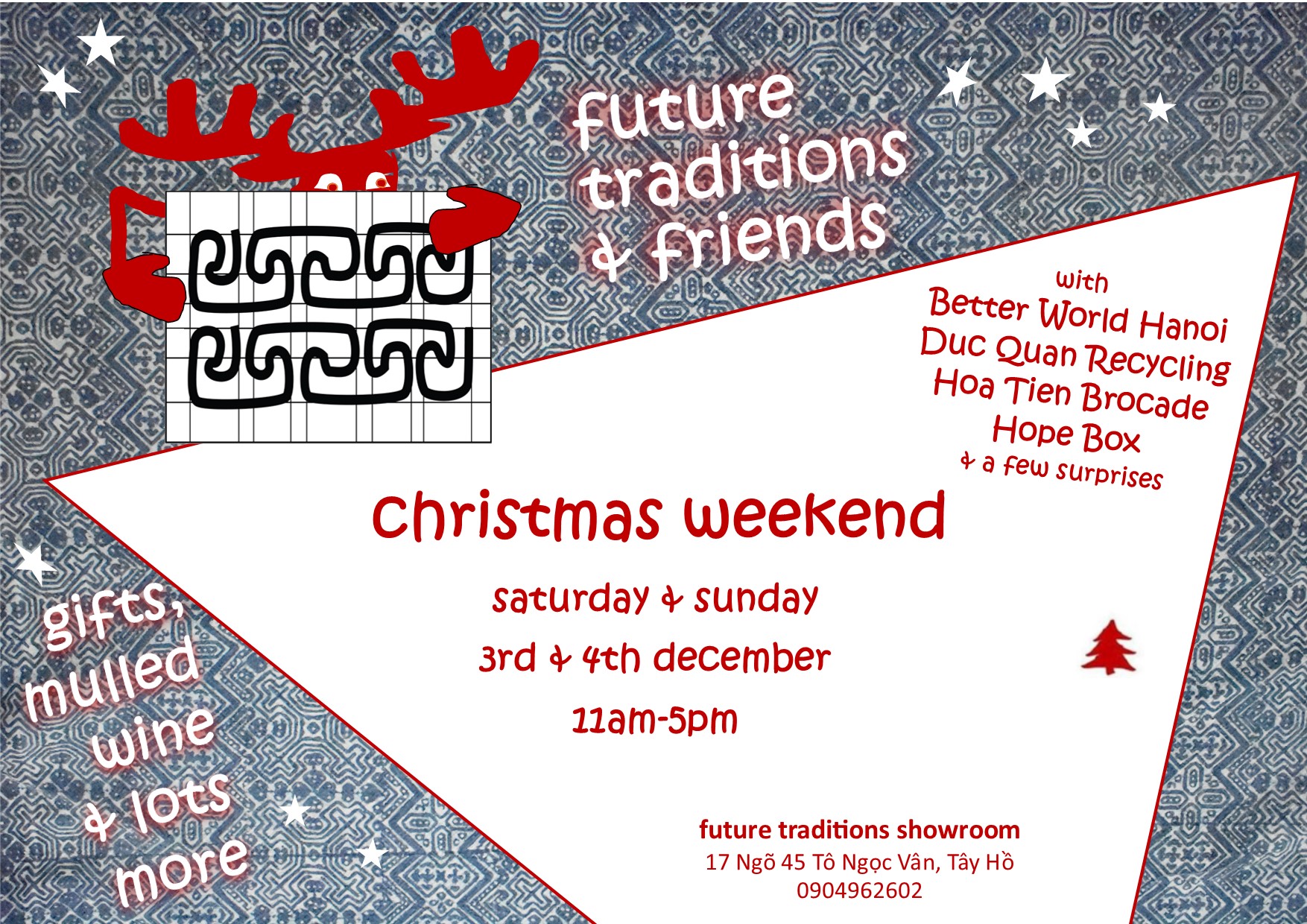 About Future Traditions:
Future Traditions clothing blends the stunning textiles of Vietnam's many ethnic minority communities with contemporary designs for people who want something beautiful and unique to wear. Future Traditions works with local communities to encourage financially viable and continued production of these increasingly rare textiles.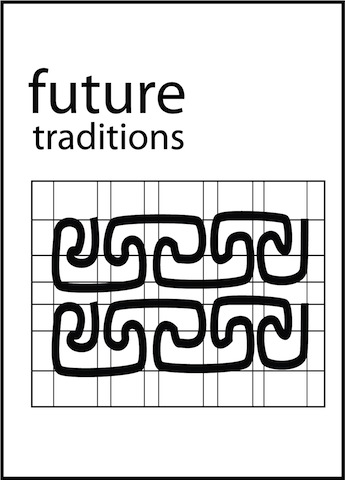 Designer: Cynthia Mann
With a fashion designer for a mother and a graphic designer for a father, Cynthia grew up with a love of design and textiles, designing and sewing from an early age.  After performing, directing and designing theatre productions she moved into the film and television industry as, amongst other things, an art director and designer. 

Cynthia first visited Vietnam in 2003, when a friend was making a documentary. On that visit she fell in love with Vietnam and moved to Ha Noi in 2008.  Future Traditions grew out of her love of Vietnamese ethnic minority textiles.  Cynthia's aim is to create new markets for "at risk" traditional crafts by working directly with ethnic minority communities to produce new textiles for her clothing collections. The Future Traditions clothing range highlights these textiles in contemporary styles for everyday wear.  She also creates a limited edition range featuring rare and vintage textiles.