HALI Australia - 1st Anniversary Celebration
After one year of launching, HALI Australia reached the milestone of 70,000 users access
HALI Australia, a leading platform in Migration Technology (MigraTech), is celebrating a significant milestone in its first year of operation. Since its official launch on January 11, 2022, the platform has grown in popularity and now serves nearly 70,000 users and has received almost 100,000 page views on its website and application.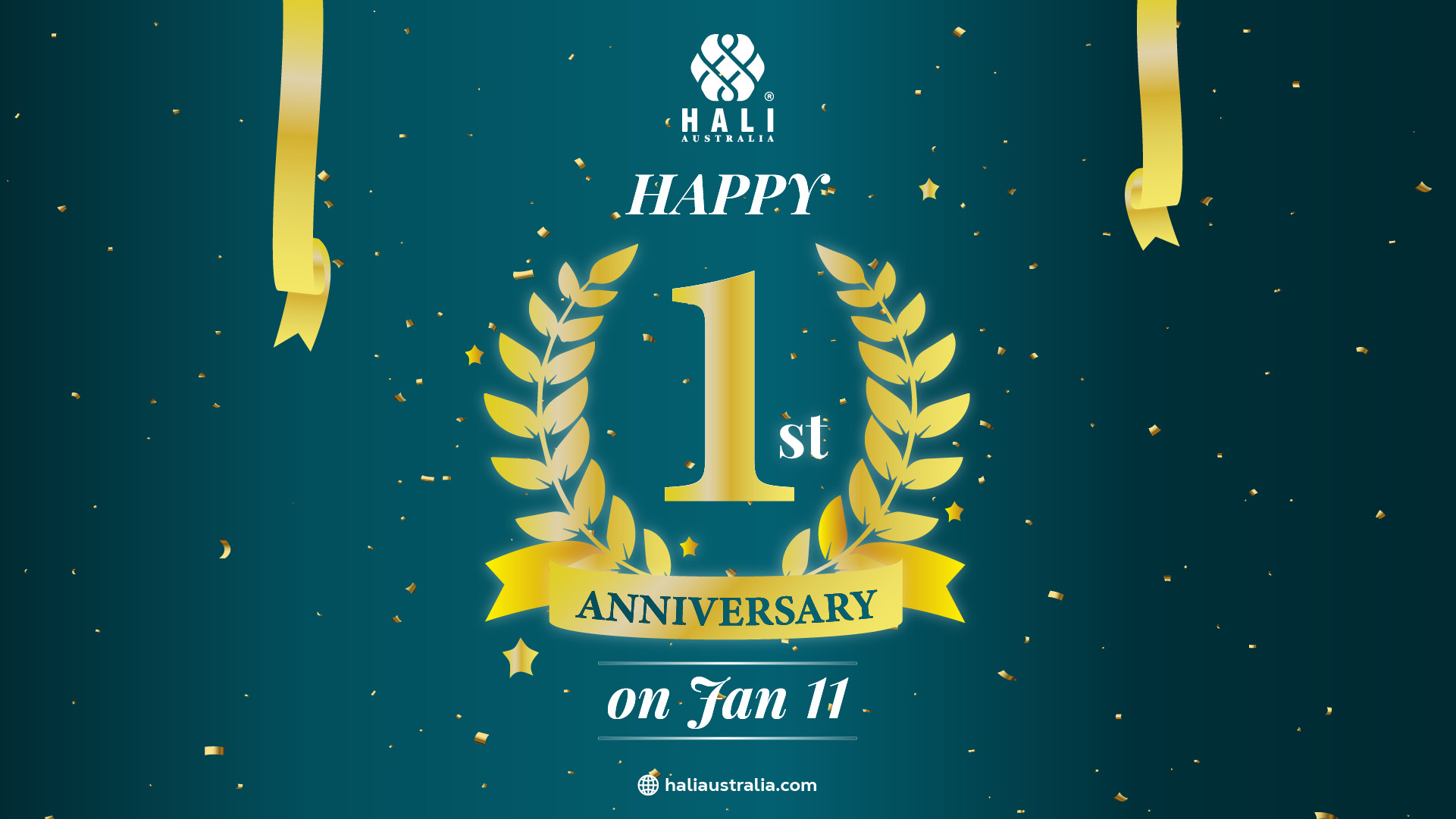 In addition to providing valuable services to users living and working throughout Australia, HALI Australia has also made a number of key achievements over the past year. These include the launch of an English version of the platform, which provides more than 300 articles in both English and Vietnamese on a wide range of topics such as immigration, education, business investment, and travel. The platform has also introduced new features such as Favorite Posts, Push Notification, and Event Referrals to improve the user experience.
One of the unique features of HALI Australia is its ability to connect users with leading experts across the country in various fields such as law, accounting, and real estate. Additionally, the platform also introduces potential business models with high return on investment margins. Recently, HALI Australia has partnered with Mushroom Kingdom to introduce the Hi-Tech Mushroom Cultivation Model to investors looking for potential business opportunities in Australia. This model is easy to operate and manage, making it particularly suitable for investors migrating to Australia under the 188/132A visa or having permanent residency (PR) /Australian citizenship.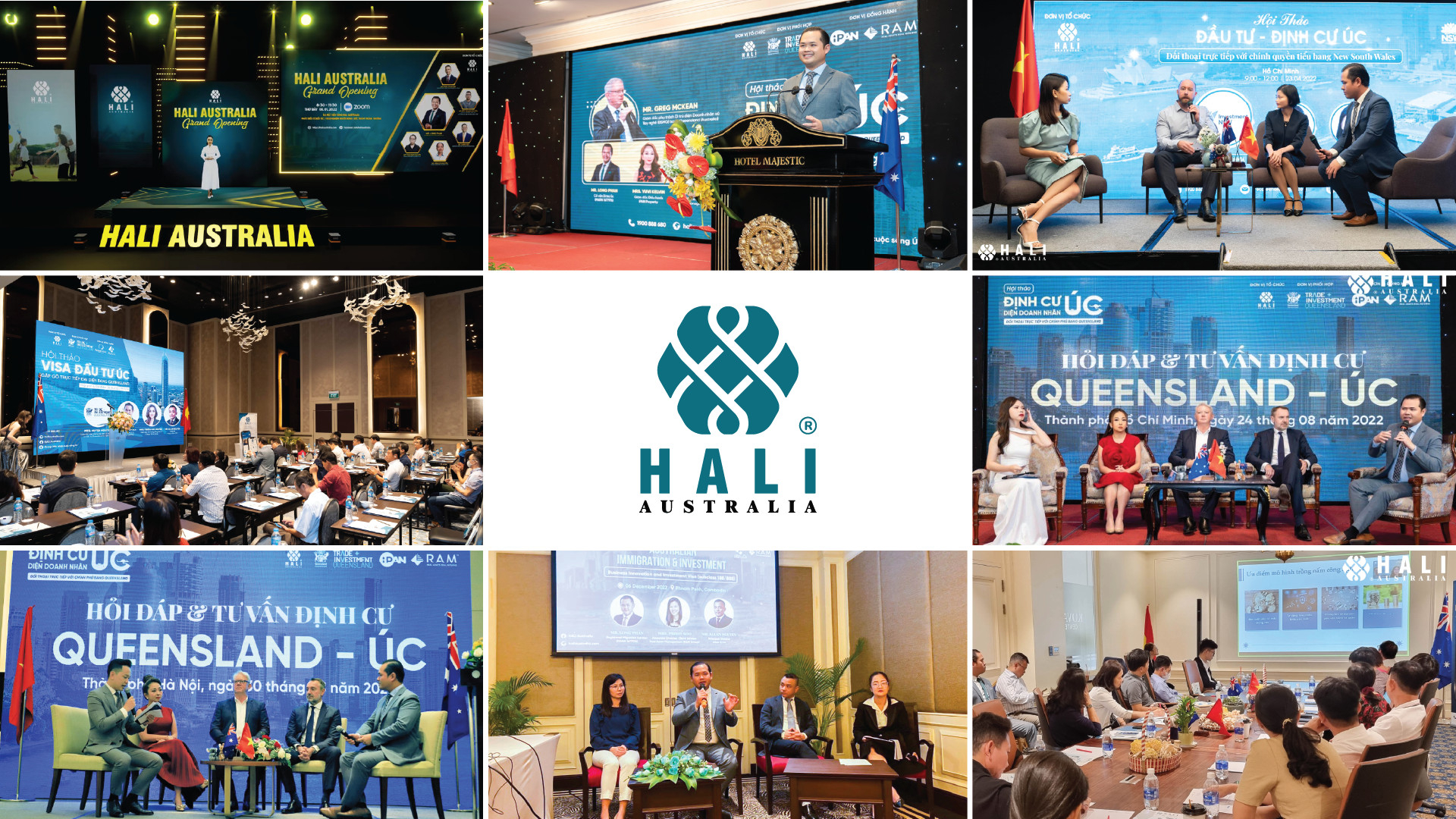 In addition, in 2022, HALI Australia also successfully organizes numerous seminars in major cities in Vietnam and Cambodia. These events, featuring representatives from the New South Wales Government and Queensland Government, as well as top Australian fund managers with billions of dollars in assets, and reputable experts from Australia's leading corporations, have attracted hundreds of entrepreneurs and investors in Australia and Vietnam.
In 2023, HALI Australia will continue to develop and launch outstanding new features such as:
Property Listings: HALI Australia will assist users in finding a wide range of real estate opportunities as well as connecting to our real estate experts across Australian states and territories.
Business Listings: HALI Australia will support users in the process of buying and selling businesses or getting advice from business consultants when starting a new business in Australia.
Coupon Feature: allowing users to get saving coupons from reliable partners to lower living costs and improve the quality of life in Australia.
In order to provide even more useful services and support various groups of people living and working in Australia, HALI Australia will expand its ecosystem by launching two new brands:
HALI Marketing, which provides marketing solutions in brand development and seminar/conference organization for entrepreneurs, and
HALI Mushroom, a local farm utilizing AgriTech to provide the most nutrient-dense, premium, and diverse mushrooms with 100% Australian ingredients.
Until now, HALI Australia is the pioneering and only platform in Migration Technology (MigraTech) supporting new immigrants settling in Australia at the moment. We always strive for continuous development to bring users more useful features and services. With the slogan "One Platform. Endless Solutions.", HALI Australia is a reliable companion in the process of investment and settlement in Australia.
If you are interested in the Australian Immigration & Investment Program, please click "Call HALI" on the HALI Australia application for support and advice from our Australian immigration experts. You can download the HALI Australia application from the App Store and Google Play to experience our varied features by clicking here.