The A-list, Vietnam's Top 100 Lawyers 2021 - Stephen Le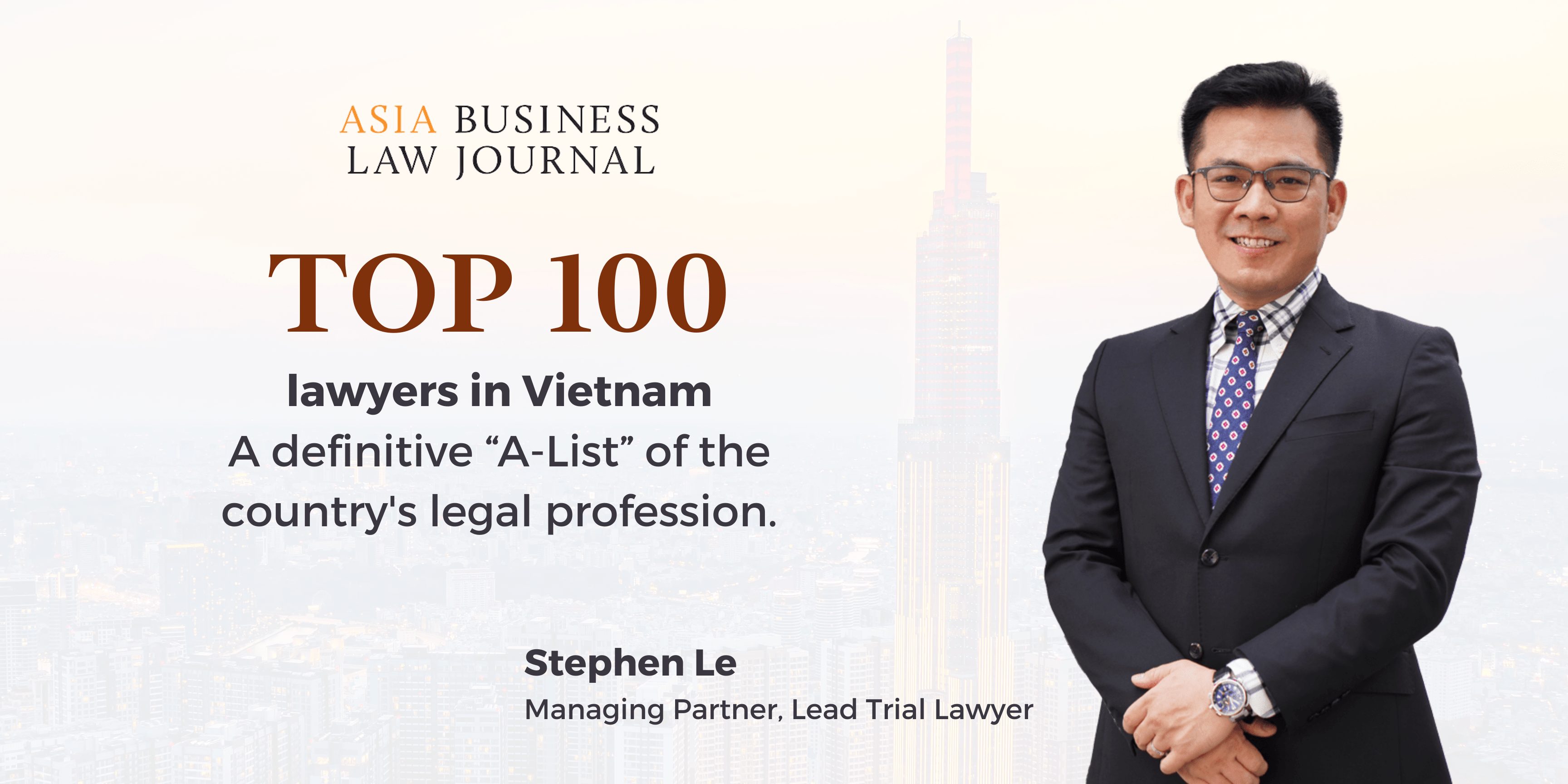 Managing Partner & Lead Trial Lawyer, Mr. Stephen Le has recently been recognized for being on the A-list of top 100 lawyers practicing in Vietnam presented by Asia Business Law Journal. 
Vietnam has become one of the most important of Asia's business hubs, where modern and traditional infrastructure meet, serving as a critical entry point for the region's markets and international trade. We are proud to be contributing to the growth and success throughout the year. 
Huge congratulations to Mr. Stephen! We will continue bringing our best services to our future-forward clients. 
Read more about Stephen Le here.
Contact Information:
LE & TRAN Building, No.9, Area 284, Nguyen Trong Tuyen St, Ward 10, Phu Nhuan District, HCMC
Tel: (84 28) 38 42 12 42
Website: www.letranlaw.com
Email: info@letranlaw.com