A quick survey on the current status and investment ability for digital transformation of SMEs in Vietnam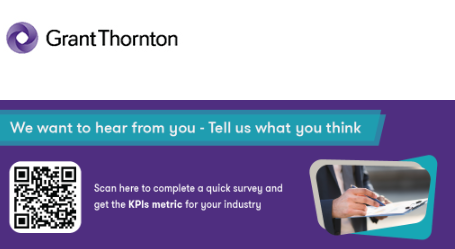 A quick survey on the current status and investment ability for digital transformation of SMEs in Vietnam
August 2022
 
We are Grant Thornton Vietnam, an independent member of Grant Thornton International. With nearly 30 years of operation in the market, Grant Thornton is not only known as an independent audit company, tax or financial service consulting but also provides services and technology solutions. Currently, we are proud to be a strategic partner of two global leading software providers SAP and Oracle NetSuite for implementing ERP (Enterprise Resource Planning) for SMEs in Vietnam. 
We conducted this survey to learn more deeply about the status and needs of your enterprises regarding ERP implementation. As such, we can better support your business with the proper service package. 
To thank you for taking the time to complete this survey, as soon as you complete the survey, you can download KPIs Metrics immediately from various industries including manufacturing, service, retail, and wholesale, … If you would like to know your positions toward KPIs in the specialised industry, please do not hesitate to contact us! Our experts are willing to help you to define the answer.