RMIT alumni lead the way in sustainability at "green" showcase
Prominent brands founded or managed by RMIT alumni are sharing their eco-friendly initiatives at the Alumni Green Business Showcase, a pioneering event using exhibition booths made entirely of cardboard and recyclable materials.
The Alumni Green Business Showcase highlights the go-green efforts of eight businesses spanning an eclectic mix of industries, from consumer goods to construction materials, farming, business solutions, art and design. Yet they all share a common pursuit of sustainable values and practices.
The showcase wraps up the four-month "Act Green" campaign led by the RMIT Alumni Relations team in Vietnam. By introducing sustainable initiatives and like-minded individuals, "Act Green" aims to help the eco-friendly lifestyle become an easier choice for everyone.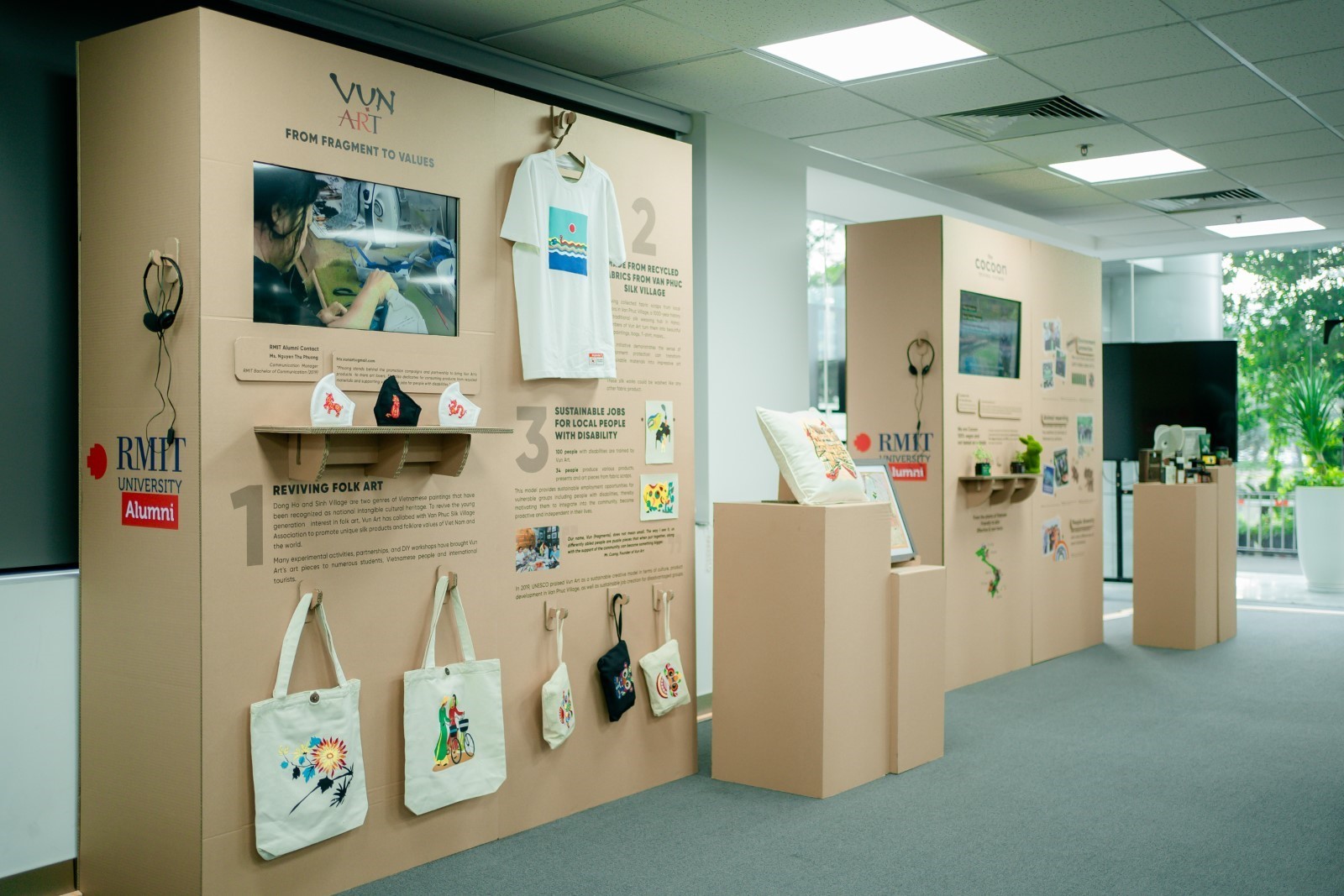 Since the Alumni Green Business Showcase highlights sustainable practices, the event organisers wanted to create a "recyclable" event. Their biggest challenge in realising this concept was the booth material, as Alumni Relations Consultant Nguyen Thuy Linh explained:

"The life cycle of the exhibition is only one week. For this reason, many event agencies recommended using inexpensive materials made of plastics. However, these materials are single-use and can't be recycled, creating a lot of trash and cleanup requirements after the event.

"Our team contacted 20 different agencies in Vietnam to explore the best solutions. Finally, we managed to make our vision come true by deciding on cardboard as the booth material."

This idea seemed simple, but the implementation process took a lot of effort.

"I thought using cardboard to set up an exhibition booth wouldn't be difficult. This is a very common material in life. It's easy to decompose and recycle.

"However, many exhibition constructors rejected our proposal simply because this was a completely new material to them and they were confused about how to build with it," Ms Linh said.
To stand firmly, the booths needed to use a special cardboard material which is thicker and harder than the usual type. Procuring such a material proved to be a strenuous task. Displaying small font sizes and rich colours against the yellow-coloured surface of the cardboard also required complex printing techniques.

"It took months of research and hard work, but we are very happy with the final results," Ms Linh said.
In addition to the cardboard displays, RMIT alumni also brought many innovative ideas to help promote the trend of green living, using products that are durable, user-friendly and reducing waste.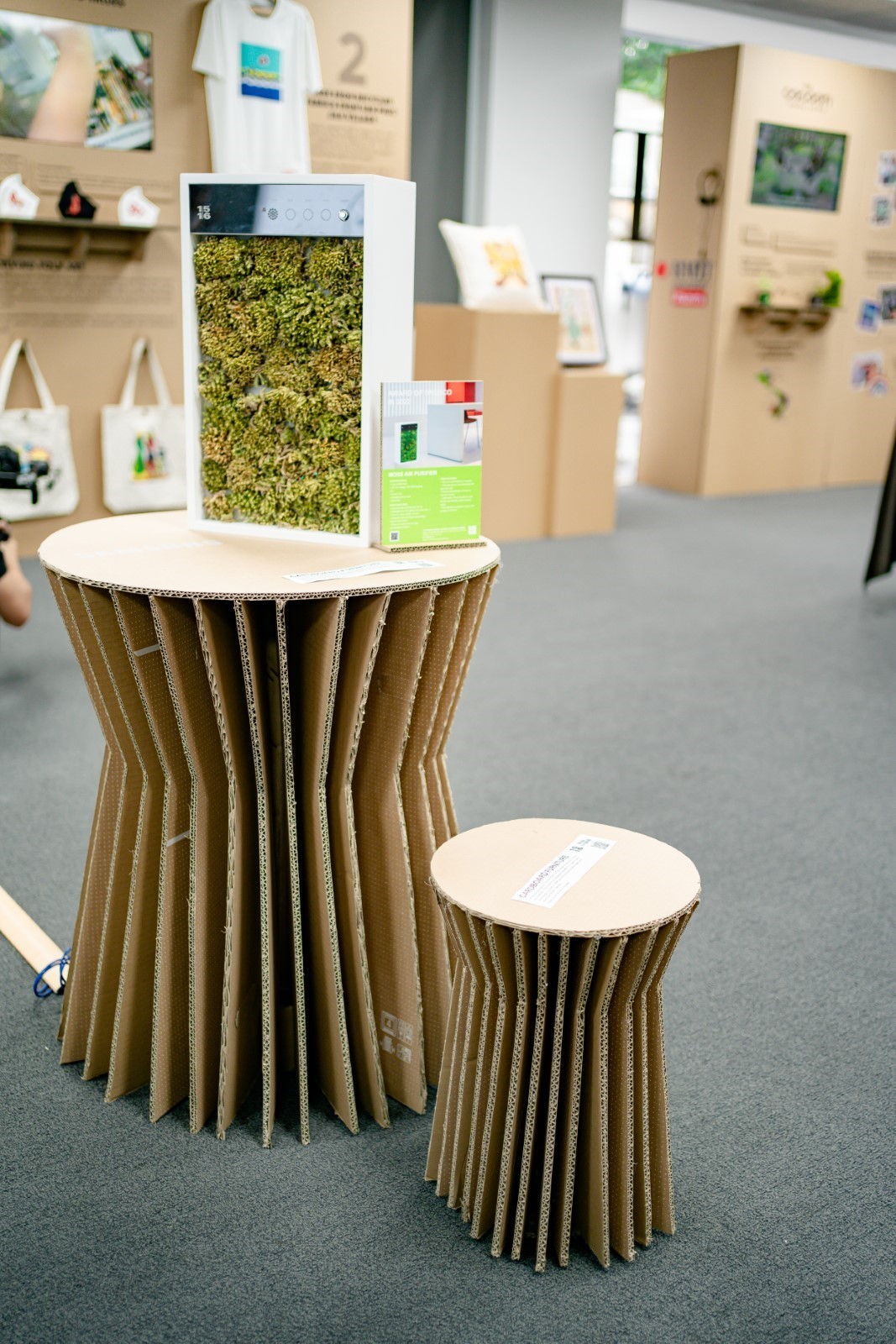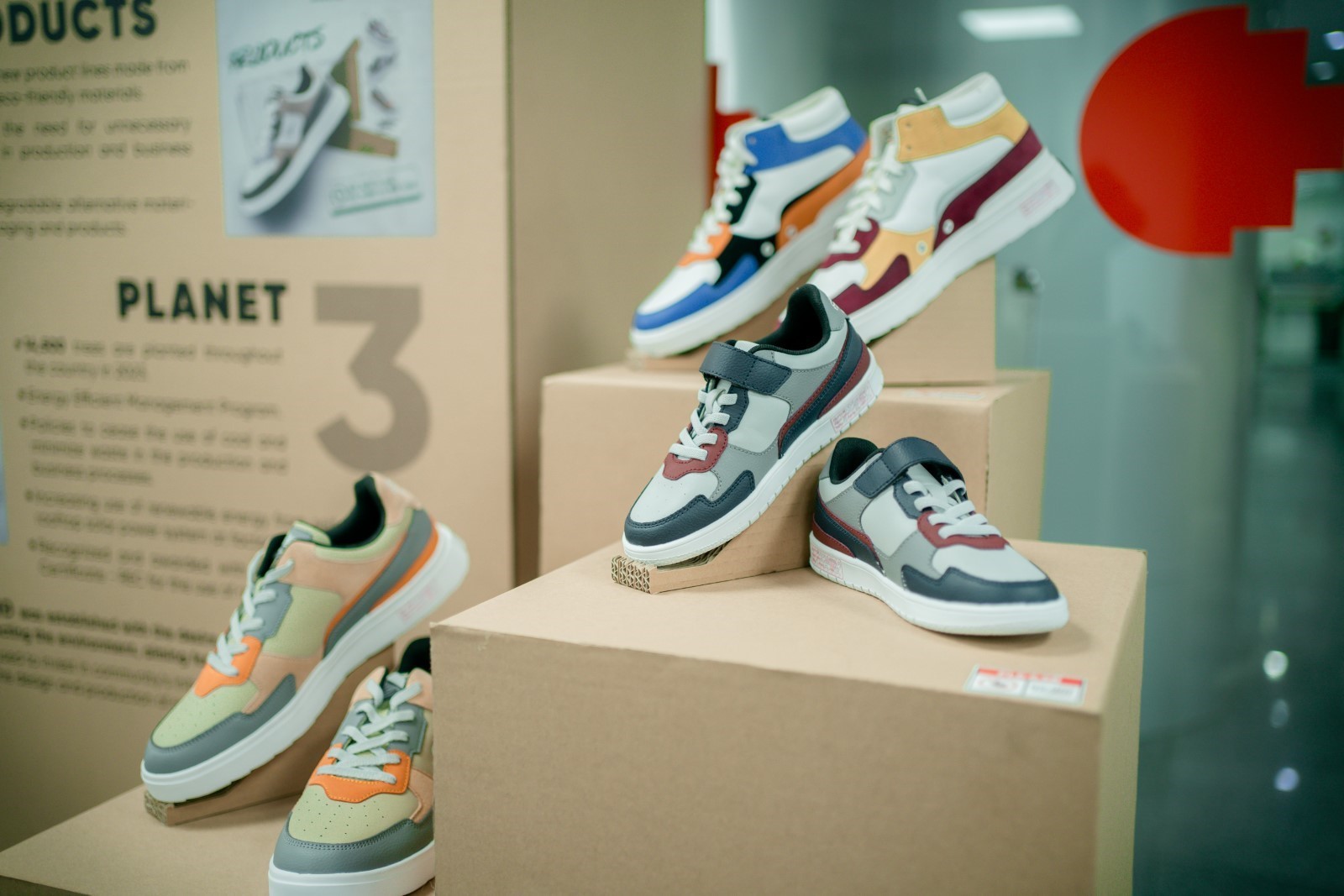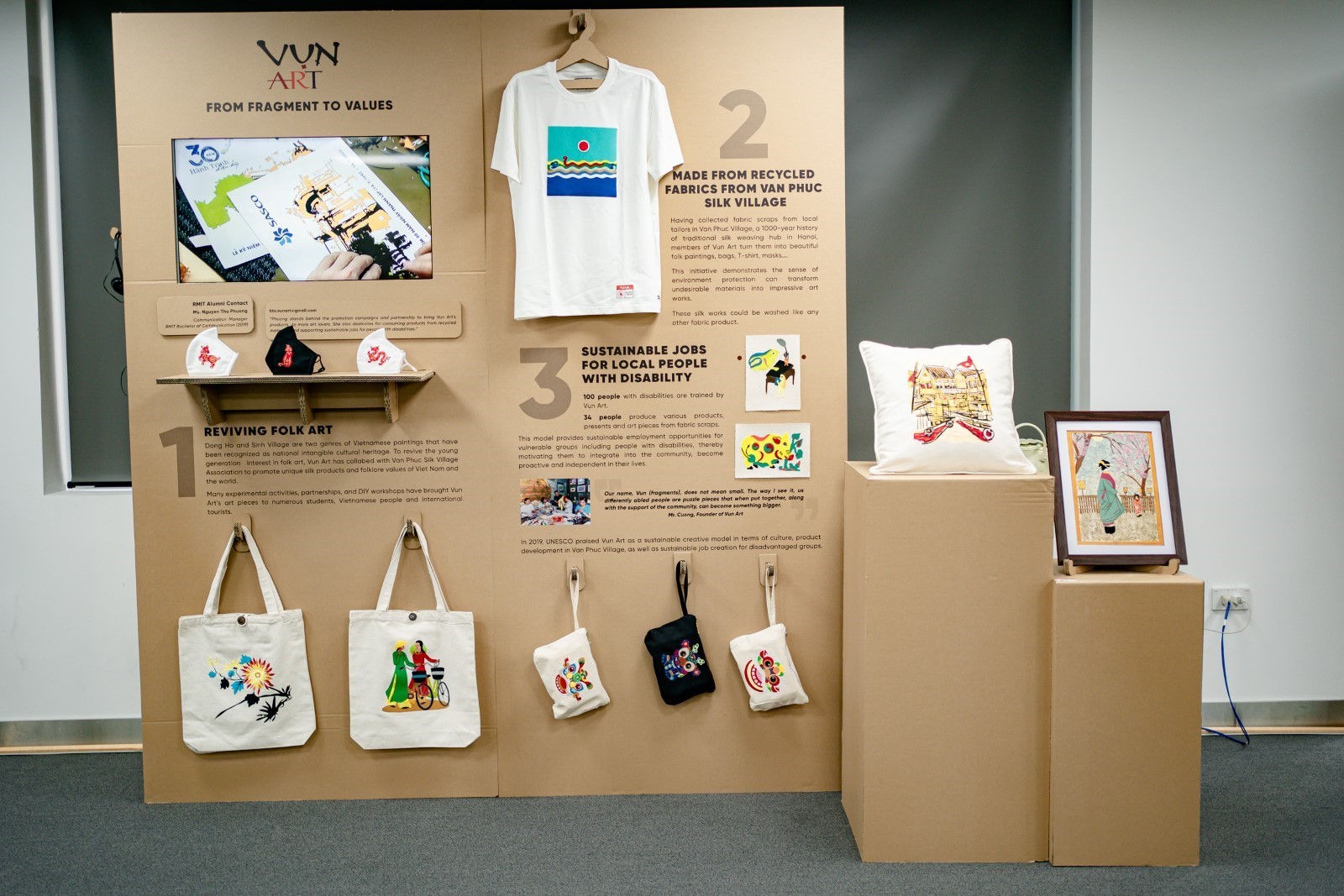 Visitors to the exhibition opening also had a chance to join an Alumni-to-Alumni (A2A) talk with RMIT Executive MBA alumnus Tuan Pham. He shared the inspiring 15-year sustainable journey of Cong Bang Corporation (CBC), a company he founded and currently manages.

Starting from the first ambitious steps in 2008, when the concept of sustainability was seen as far-fetched in Vietnam, CBC has proven its position as a pioneer in supplying sustainable thermal insulation materials. Its innovative and high-quality solutions have helped to reshape Vietnamese mindsets in building greenhouses, hotels and offices.

Mr Tuan said: "The 'Act Green' message resonates with what we have been striving to do from the very start of our business. Joining this event was a great opportunity for us to share our vision and mission of green living and a greener planet. We would like to connect with like-minded people, and together, inspire more people to act green."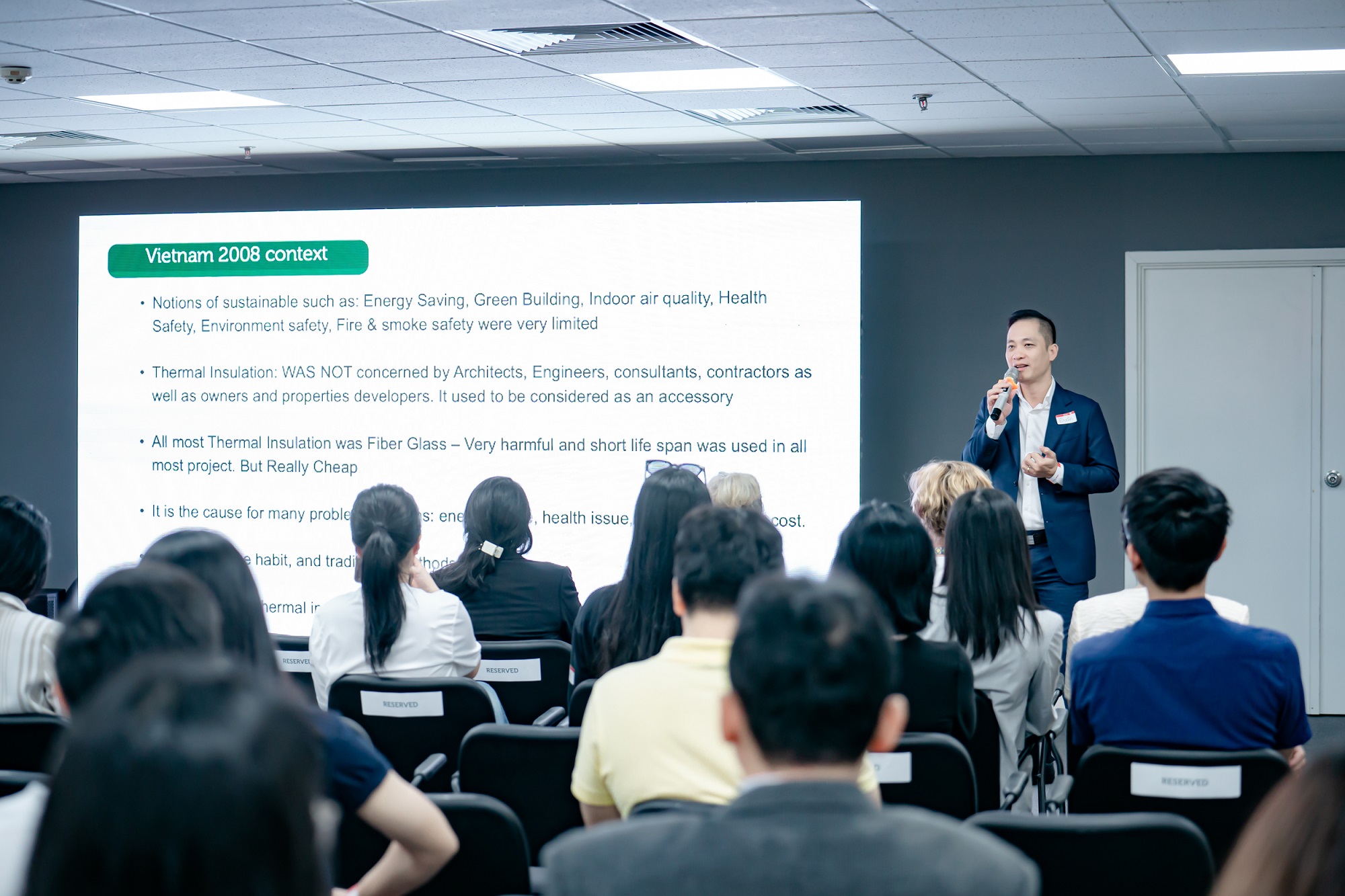 "Act Green" also completes the series of activities celebrating the 20th anniversary of the RMIT Vietnam Alumni community.

Ms Manuela Spiga, Head of Careers, Alumni and Industry Relations at RMIT Vietnam said, "By bringing together organisations that align with our vision towards a sustainable community, we are establishing a dynamic platform where RMIT students and alumni can actively engage in a diverse array of green initiatives. 

"Through these purposeful interactions, we aim to inspire the next generation to embrace an eco-conscious lifestyle and simultaneously establishing sustainable business practices."