VIETCOMBANK – Leading bank in Vietnam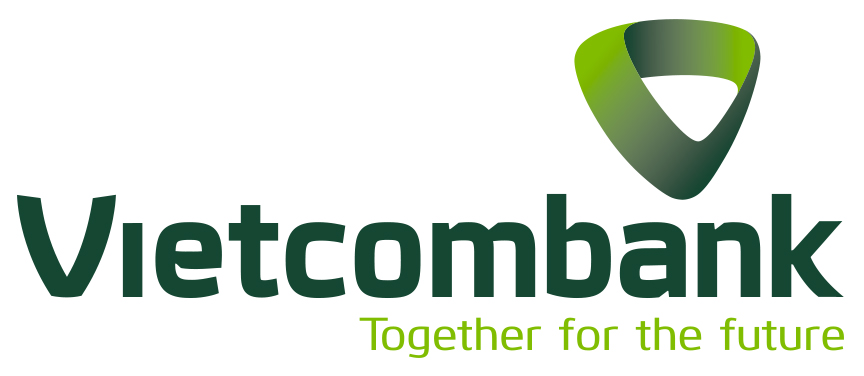 Vietcombank, an esteemed financial institution in Vietnam with a rich heritage dating back to its establishment in 1963, has solidified its position as one of the country's oldest and most prestigious banks. In June 2009, the bank's shares (ticker VCB) were listed on the Ho Chi Minh Stock Exchange (HSX), further strengthening its market presence. In 2011, Vietcombank forged a strategic cooperation agreement with Mizuho Corporate Bank Ltd., a prominent financial institution in Japan, solidifying its global connections.
Throughout its nearly six decades of development, Vietcombank has played a pivotal role in fostering stability and contributing to the growth of the national economy. Moreover, the bank's influence extends to the regional and global financial communities. Vietcombank's organizational structure has been meticulously streamlined to ensure serving customers efficiently. The bank has 640 branches and transaction offices within Vietnam, three overseas subsidiaries situated in Hong Kong, the United States, and Laos. Additionally, the bank maintains two oversea representative offices in Singapore, and New York, further reinforcing its international reach.
In terms of market position, Vietcombank consistently leads the industry in several key areas. It boasts the highest market capitalization listed company in Vietnam, amounting to an impressive USD 16 billion. Furthermore, Vietcombank has established itself as the foremost authority in international payment and trade finance, consistently maintaining a dominant market share of approximately 18.5%. The bank also holds a prominent position in Vietnam's foreign exchange market.
To support its operations, Vietcombank benefits from a robust network of nearly 1,200 correspondent banks spanning across more than 93 countries and territories worldwide. This extensive network ensures seamless international transactions and reinforces the bank's global standing.
Vietcombank's commitment to excellence and adherence to international standards have garnered recognition from prestigious organizations both within Vietnam and abroad. With a diverse and extensive customer base, the bank serves as a trusted financial partner to a wide range of clients with more than 22 million individuals and 500,000 corporates, including nearly 17,000 foreign enterprises, of which approximately 5,000 are wholesale-sized companies.

Distinguishing itself from other financial institutions, Vietcombank possesses unrivaled expertise in handling foreign transactions for all government agencies and businesses across various sectors in Vietnam. Reputable foreign direct investment (FDI) enterprises, especially multinational corporations, choose Vietcombank as their preferred banking partner for their business endeavors in Vietnam. This preference is attributed to the bank's comprehensive suite of products, flexible financial solutions, and its ability to cater to the unique requirements of each client and client group. Key strengths include innovative payment and cash management solutions, pioneering services in international payment and trade finance, a leading position in Vietnam's foreign exchange market, ample foreign currency resources, flexible financing options, exceptional supply chain finance capabilities, modern technology, comprehensive connectivity solutions, and robust digital banking services. Additionally, Vietcombank offers valuable business advice and facilitates business matching.

Throughout its development, Vietcombank is honored to receive several major awards, such as:
•    The Hero of Labor Award by Vietnamese Government;
•    Top 50 Listed Companies in Vietnam by Forbes,
•    Top 1.000 World Banks by The Banker,
•    Best Bank in Vietnam (from 2015-2017 and 2019-2021) by Euromoney,
•    Brand Finance Global 500 by Brand Finance. 
The prosperity of clients remains at the forefront of Vietcombank's mission. It is believed that Vietcombank is continually delivering genuine value to each esteemed client, enabling them to thrive and expand their business across Vietnam and beyond. With a commitment to professionalism, respect, and cooperation for mutual development, Vietcombank will stand alongside businesses, leverage its solid expertise and core values to foster a prosperous future, guided by the motto: "Together for the future."
To explore further how Vietcombank can support, please contact:
Vietcombank FDI Corporate Banking Department - H.O.
15th floor, Vietcombank Tower, 198 Tran Quang Khai St., Hanoi, Vietnam
Ms. Luong Thi Kim Phuong – Head of US-EU-Oceania-Singapore Desk
Mobile: +84 989067860. Tel: +84.4.39343137 ext: 1554. Fax: +84.4.39366431,
Email: phuongltk.ho@vietcombank.com.vn
Ms. Le Anh Thu – Relationship Manager
Mobile: +84 96 246 2446. Tel: +84.4.39343137 ext: 1510. Fax: +84.4.39366431,
Email: thu.lat.ho@vietcombank.com.vn