Vietnam 2021 CFO Survey Report is here! Read now!
KPMG in Vietnam is proud to present to you our most recent report, Vietnam 2021 CFO Survey Report, which is distributed exclusively on the KPMG OnDemand mobile app and KPMG Website.
Covid-19 has brought about significant challenges in all aspects for organizations in the last 2 years, requiring resilience solutions as well as new financial development prospects for the survival of many organizations. Firms with highly prioritize Finance staff capability development are also shown to have an increased focus on succession planning for the Finance function. Over 90% of business leaders from listed forms show confidence in future recovery and growth.
Being a clear choice as a trusted partner in management consulting, KPMG conducted a CFO Survey for C-levels and Finance Leaders to bring a holistic and in-depth view of current and future expectations for finance and the role of the CFO to organizations in Vietnam, especially as the race for digital transformation is becoming stronger than ever.
Vietnam 2021 CFO Survey Report highlights that: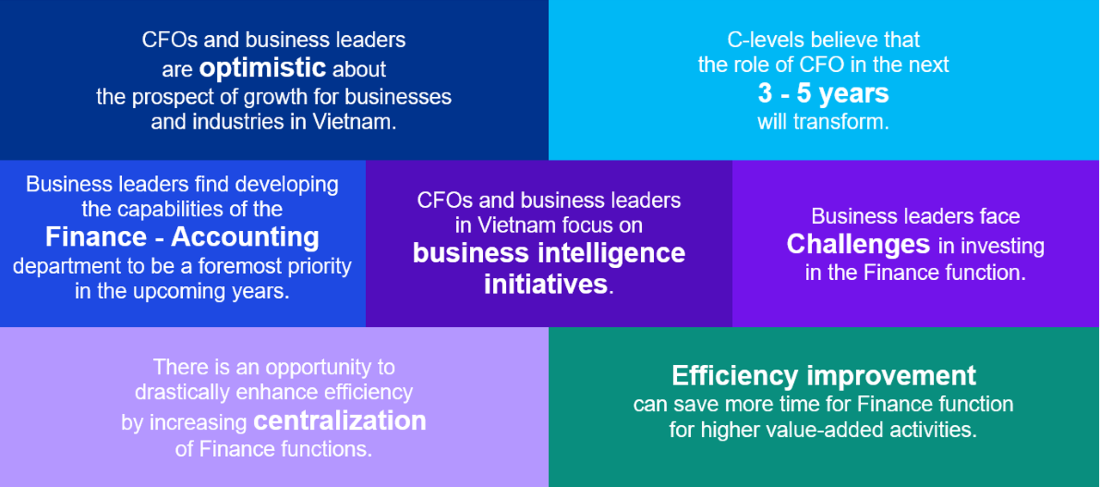 Reviewing the findings of Vietnam 2021 CFO Survey Report will give you an idea of the appropriate investment priorities for Finance Leaders and your Finance function in the present and in the future.
Get the full report on KPMG OnDemand mobile app: