Wedding Fair 2023 - Enchanted Love at Sofitel Saigon Plaza

WEDDING FAIR – ENCHANTED LOVE
20.05.2023
Register now: HERE
Time: 9:00 – 21:00
Venue: Diamond Ballroom – Sofitel Saigon Plaza (17 Le Duan, Ben Nghe Ward, District 1, Ho Chi Minh City)
Wedding Brochure: Here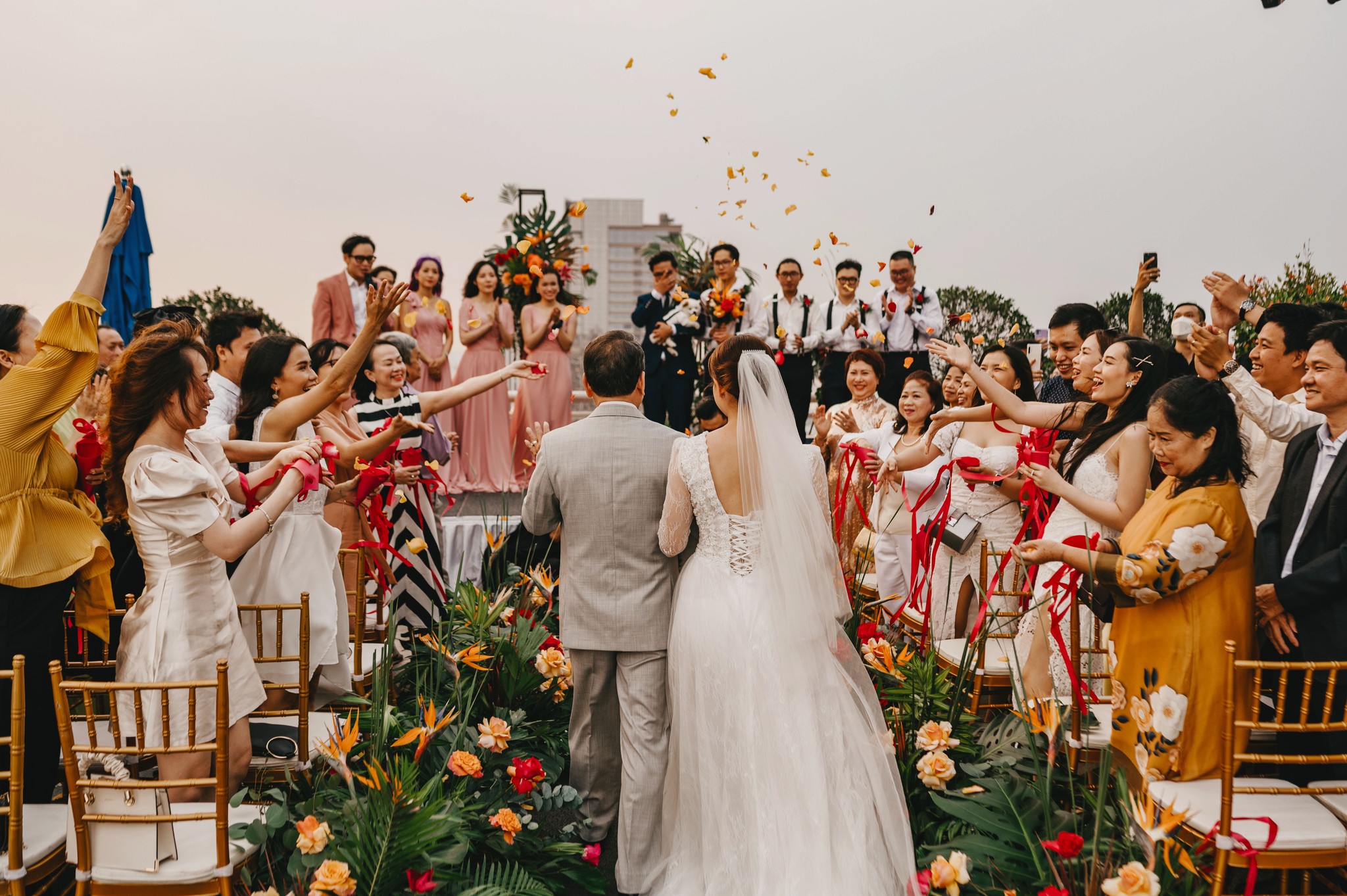 Set against the backdrop of one of Ho Chi Minh City's most iconic landmarks, the Wedding Fair at Sofitel Saigon Plaza promises to enchant and delight visitors with its "Enchanted Love" theme. From the moment you step through the doors, you'll be transported to a world of wonder and romance, where every detail is designed to make your special day unforgettable.
Whether you're just starting out on your wedding planning journey or looking for those finishing touches, the Wedding Fair at Sofitel Saigon Plaza has something for everyone. You'll have the opportunity to browse a wide range of wedding vendors, including: decoration, jewelry, wedding dress, men's suit, wedding shoes, photographer, makeup artist… You'll also have the chance to meet with Sofitel Saigon Plaza's dedicated wedding team, who will be on hand to answer any questions you may have and provide you with expert advice.
But that's not all – the Wedding Fair at Sofitel Saigon Plaza will also feature exhibitions, fashion shows, sample table decorations, and interactive presentations, delicious and exotic dishes from sweet desserts to canapes and cocktails….designed to help you create a truly unique and unforgettable wedding experience.
If you're looking to plan a wedding that's both magical and memorable, then mark your calendar for the Wedding Fair at Sofitel Saigon Plaza. With its 'Enchanted Love' theme, expert vendors, and interactive exhibits, it's the perfect place to find inspiration and create the wedding of your dreams.
_______
Sofitel Saigon Plaza
17 Le Duan Boulevard, Ben Nghe Ward, District 1, HCMC
+84 2838 24 1555
H2077@Sofitel.com