Welcome New Member: Multitrack PTY LTD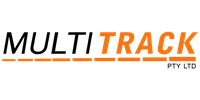 HCMC, 18 September 2023 – AusCham is delighted to welcome Multitrack PTY LTD as a new Business Enterprise Non-Resident member in 2023/24.
Earthworks Supplier Perth
MultiTRACK has a range of modern, low hour machinery available for wet or dry hire that we own, maintain and operate. All machines are operated by experienced, ticketed operators who are committed to safe work practices. Specialising in final trim levels MultiTRACK can also undertake land clearing, cut and fill, drainage and demolition works. Call MultiTRACK on 0408 918 6890408 918 689
Posi Track Supplier and Hire Perth
The Posi Track is a performance compact track loader with exceptional power and versatility that is ideal for construction, landscaping and utility applications.
Posi Track compact track loaders provide incredible traction and low ground disturbance resulting in a faster, cleaner and superior result on all ground surfaces.
House Pad Construction Perth
MultiTRACK will provide you a quality end to end service from block clearance and sand pad preparation to site cleanup. All we need are final plans containing finished floor levels and site engineering and we're able to provide you with a competitive quote for all house site works.
Driveway Construction Perth
MultiTRACK are experts in gravel and bitumen driveways and can provide a lasting product that suits your style and your budget.
Carpark Construciton Perth
MultiTRACK specialises in equipment for car park construction and personnel.
MultiTRACK has undertaken multiple successful projects throughout Perth.
Click HERE for more information.