vietnams graduates australia club
Vietnam's Graduates from Australia Club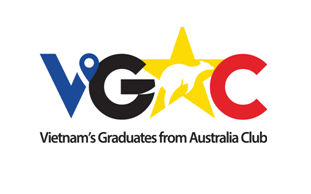 Vietnam's Graduates from Australia Club
STRATEGIC PARTNER
Ho Chi Minh City, Hanoi, Hue, Da Nang, Can Tho
Phone
(+84) 903 761 955 | (+84) 903 33 02 05
The Vietnam's Graduates from Australia Club ("VGAC") is a non-profit organisation founded in 1991 by the Vietnam-Australia Friendship Association ("VAFA").  VGAC is open to all Australian alumni in Vietnam. With the strong support from the Australian Government, Australian institutions, and companies in Vietnam, VGAC has built a network of more than 6000 members in five chapters – Ho Chi Minh City , Hanoi, Hue, Da Nang, and Can Tho.
VGAC members are working as government officials, business people, academics and professionals throughout the country, playing their parts in contributing to the development of both Vietnam and Australia and to collaboration between the two countries.
VGAC aims to create excellent networking opportunities for our members, as well as to contribute to the promotion of friendship, education, collaborative relations and mutual understanding between Vietnam and Australia.