Cultivate your next generation of Managers with the Emerging Leaders Program supported by AusCham and delivered in Vietnamese by our Vietnam based Education Partners. This program is recommended for current frontline leaders that a company wishes to develop into taking on senior roles within their organisation.
Our training program provides both a high level, and a granular approach to learning – it ensures your emerging leaders leave with an understanding on the levers that drive business operations and how to influence them. It will provide tangible skills and take away practices that can be applied to your company to help drive business performance.
This program is delivered in Vietnamese language and aims to help build and develop your next generation of leaders. Click HERE to view and download the Course Brochure.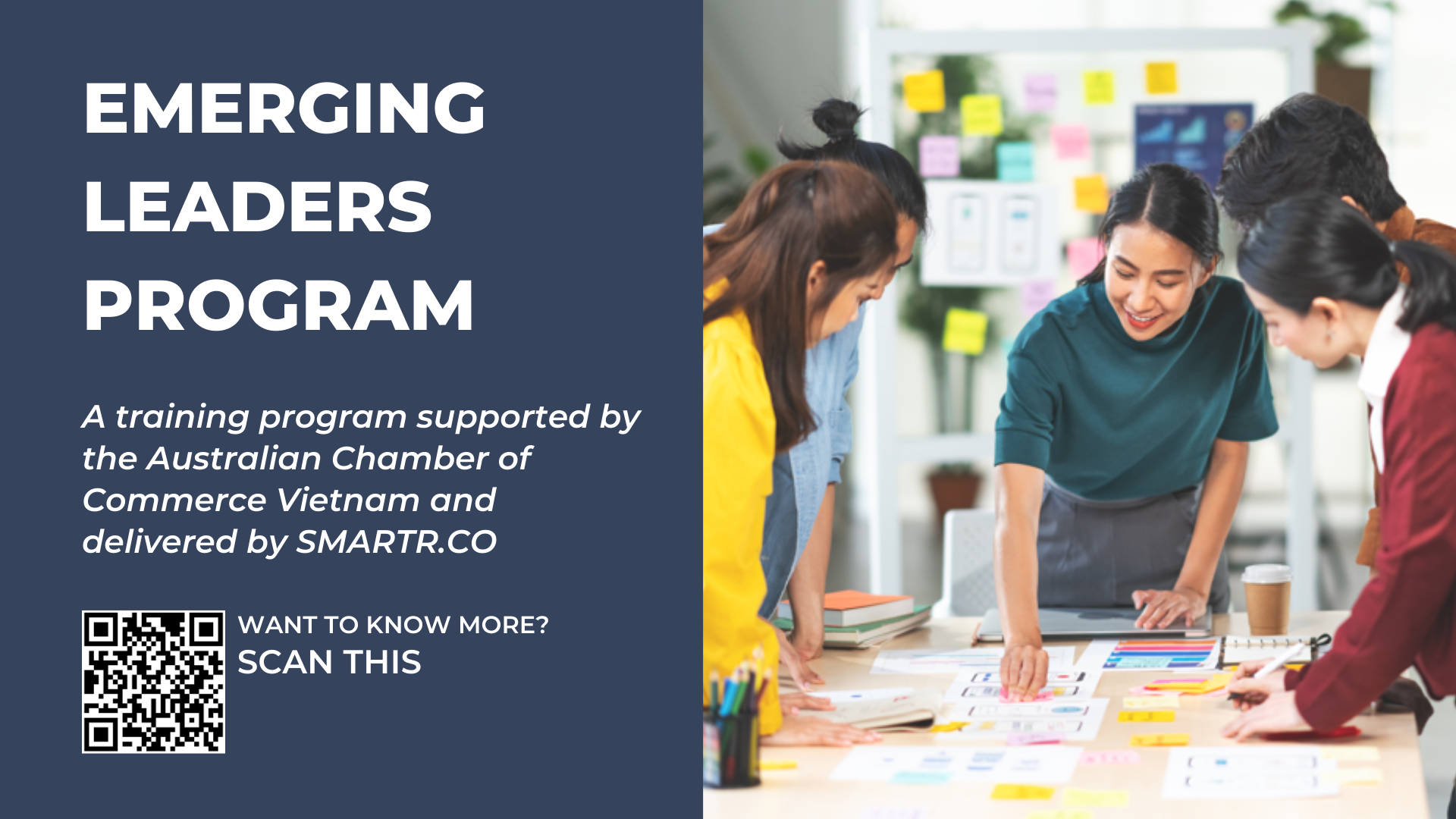 COURSE CONTENT
1. Financials
Financial Analysis
Profit & Loss, Balance Sheets, Cash Flow
Financial Indicators
Financial Analysis
Improving company financial performance
Budget development for projects
Fixed & variable costs
Tracking budget versus actual costs
Resource allocation
Project Financial Statements
Applied projects and case studies
2. People: Human Resource Management & Organisational Culture
Essential Emotional Intelligence (EQ) skills to build high performing, engaged teams
Self-Leadership
Leadership in Action
Skills are based on EQ principles
Character Strength Assessment (Individual Report)
Self-Leadership Essentials
Self-Awareness 
Character strengths & areas for development
Behaviors & impact on teams
EQ101, mindset shift
High Performance Teams
Understanding barriers to collaboration
Building trust, rapport & emotional engagement
Growing capacity via feedback
Position descriptions & linked KPI's
Measuring performance
3. Strategy & Project Management
(i) STRATEGY
Overview
What is strategy & strategic planning
Hierarchy of Strategic Plans
Strategic plans
Business plans
Operational plans
Tools & Frameworks for Strategic Planning
Environmental scanning (PESTEL)
SWOT & TOWS
Key Result Areas
Key Performance Indicators
Linking Strategy to programs & projects
(ii) PROJECT MANAGEMENT APPROACH
Methods
Project Constraints
Project Phases & Knowledge Areas
Project Governance
Roles & responsibilities
Ground rules for project teams
Initiating projects
Planning
Purpose & objectives
Stakeholder engagement
Scope definition & work breakdown structure
Schedule development
Risk management
Monitoring & Control
Reporting
Schedule & financial management
Closure
BENEFITS, VALUE PROPOSITION
This course represents an opportunity for sponsor companies to provide their team members with a curated program through the sharing with, and learning from industry experts and peers from other businesses and industries with specific measured outcomes.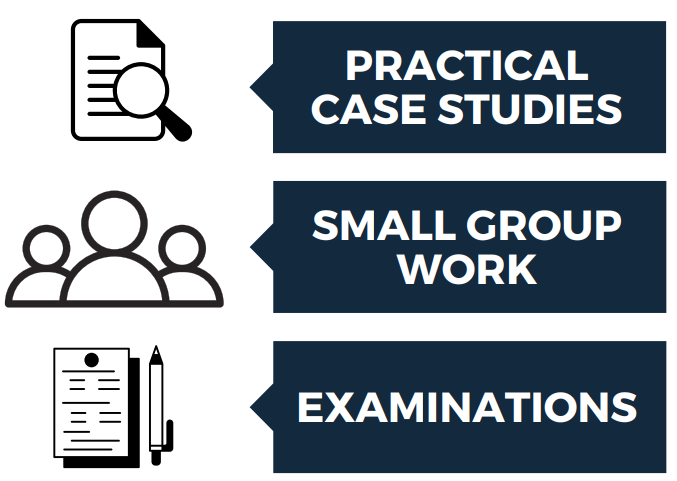 A three month professional development experience, with 12 contact hours per month split into 3 half-day sessions.
Homework and Project work including reports back to sponsor companies
Certificate upon completion 
Projects designed to drive back into the operations of the sponsor companies
The Emerging Leaders Program will delivered in Ho Chi Minh City in 2023 commencing in April.
Enroll any of your Emerging Leaders in this innovative management development program, delivered in Vietnamese by expert trainers.
REGISTRATION METHOD & PRICE
---