What About Vietnam - S3-18 – Discover an emerging comedy scene in Saigon – A must do!
WhatAboutVietnam.com (WAV) is your gateway to fun and inspirational travel podcasts, alongside news and reviews about Vietnam travel experiences.
Every fortnight the show features an interview with a variety of locals, expats, previous travellers, tour operators and tourist industry experts as they share their travel insights and guidance for the future traveller. 
Together with her guests, Kerry Newsome, the host, draws on her own vast experience in Vietnam to delve deeper into traveller experiences, destinations and must do things with her guests. Everyone's experience is unique, and that's what makes them so entertaining and thought provoking.
All Episodes are broadcast in English on over 30 podcast channels such as Apple Itunes, Spotify, Google Podcasts, Amazon Prime etc. Please SUBSCRIBE, rate and review, it's free to do so. Similarly, you can search by name, destination or subject matter on the main website – www.whataboutvietnam.com
Here's an overview of the latest podcast episode UP NOW:-
What About Vietnam - S3-18 – Discover an emerging comedy scene in Saigon – A must do! CLICK HERE
Here's an overview of the show:
What About if I told you there is a "happening" Comedy Scene in Saigon? After the years just passed, I thought this has to go on the "MUST DO" things during your stay in this vibrant city.
I am talking about a fun night out in a funky place right in the heart of Saigon.
My guest, Niall Mackay is no stranger to the comedy scene in Saigon having lived in Vietnam since 2016. A well-known Stand Up Comedian, and Podcaster of his own Vietnam podcast "Seven Million bikes", and "Did that really happen?", he is ideally placed to talk about the evolution of English speaking comedy in Saigon.
Niall takes us through some great stories of how the comedy scene has matured with some surprising talent and venues.  
As an organiser, promoter, and comedian himself he shares with us the bevy of talent coming through. From local Vietnamese doing English speaking comedy, to the many Expats who also relish the chance to jump on stage and bring the house down.
Niall hopes to be back on stage next week. Check out http://www.sevenmillionbikes.com/ to find tickets to shows and everything about his podcasts. 
We hope you enjoyed this episode. If you would like to explore more travel experiences in Vietnam, why not drop into WhatAboutVietnam.com and browse around our subjects on the site. Or click the QR code below.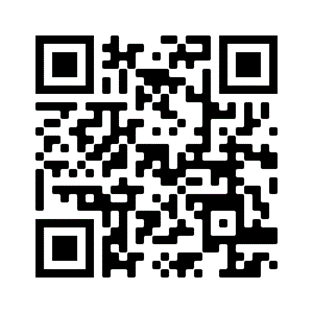 If you would like to be a guest on the show, or you wish to discuss advertising opportunities please contact Kerry Newsome via her email here kerry@whataboutvietnam.com